From standard to customized machines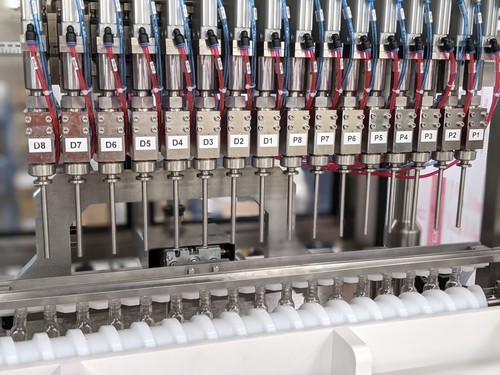 Interview : Three questions to Stéphane Chiry, STOPPIL's sales manager
How do you adapt your machines to the diversity of liquids you have to fill?
Our company manufactures multi-format linear fillers with flowmeter dosing, which fill products in containers ranging from 50 ml to 5 l for standard machines, with average outputs of 1500 to 4000 bottles per hour. It is a very flexible technology, which allows to cover a wide range of applications in the chemical, cosmetic, pharmaceutical or food industries. Their basic design, with a product contact circuit in 316L stainless steel, ensures the treatment of any type of product, whether it is a detergent, a cosmetic or a sauce. On the other hand, it is necessary to customize the part of the circuit at the product contact level, by adapting the joints and piping according to the nature of the liquid. We may have to use crimped piping to avoid product retention or uncleaned areas. Depending on the customer's requests, custom-made piping is sometimes essential. For a hardware store, Stoppil designed a machine capable of automatically filling paint testers in 20, 30 and 50 ml. For reasons of cleaning efficiency, it was necessary to create tanks used in the pharmaceutical sector, on which the paint would stick as little as possible. Production must be able to switch easily from one paint color to another. Some of the specifications are very precise.
How far did you go in terms of customization?
A manufacturer of organic cosmetics asked us to design a laminar flow filling machine, i.e., with the same requirements as a pharmaceutical laboratory! For a major player in this sector, we developed a filling machine using peristaltic pumps which have the benefit of having single-use product circuits, if necessary. We managed to mechanize a very complex process for the manufacture of vaccines by equipping it with brushless motors. In terms of innovation, we adapt to the demands of our customers. A major client issued a call for tenders for the development of a fully automatic linear filling machine with outputs of 10,000 vials per hour for production runs of four to five hours, without having to change the tooling. These are always challenges.
How are market demands changing?
We are witnessing a return of small and medium speeds, between 1,000 and 4,000 bottles per hour. Companies that are moving up in quality want more and more traceability in the materials used, as well as machines that are easy to control, with setting aids to assist operators. Tooling must be quick to set up, without tools, and automatic adjustments, if possible. Machine connectivity, to access information feedback, has also become a priority.
For sectors such as pharmaceuticals or cosmetics, which require an irreproachable level of hygiene, Stoppil has designed the EC6060P. Equipped with two to twelve heads for volume measurement by laminar flow meter and plunging fillers, this linear filler allows the packaging of foaming products from 5 ml.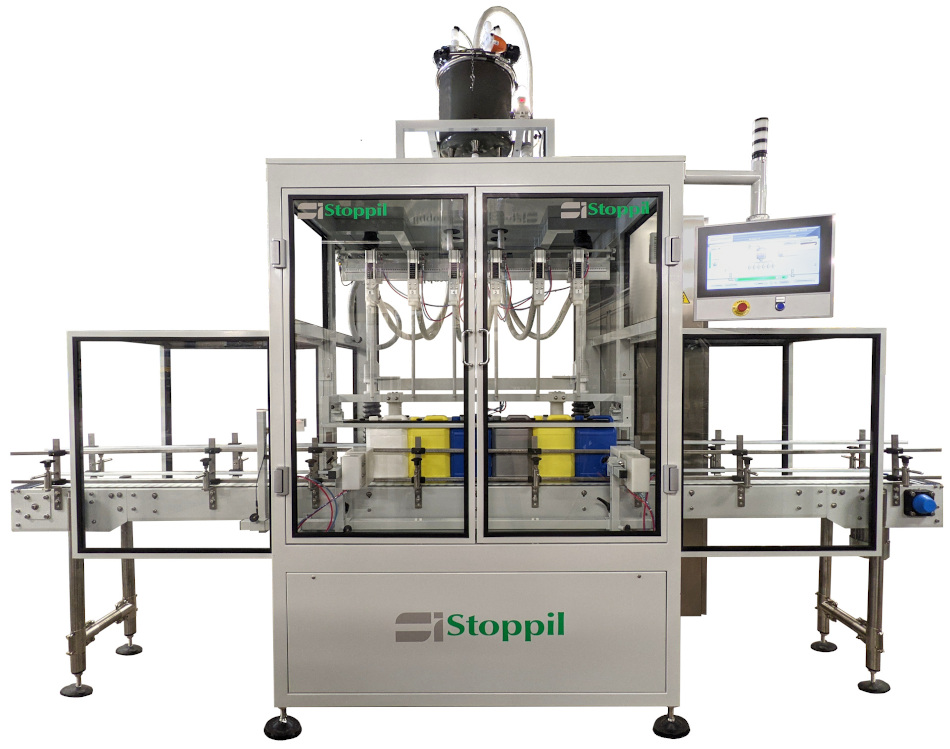 Our presence at trade fairs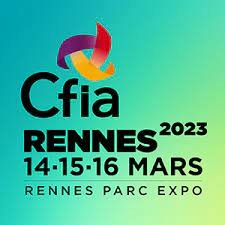 CFIA Rennes Show 2023
Meet us at CFIA Rennes from14 to 16 March, 2023.

Interpack 2023
Join us for the world event in Germany from May 4 to 10, 2023.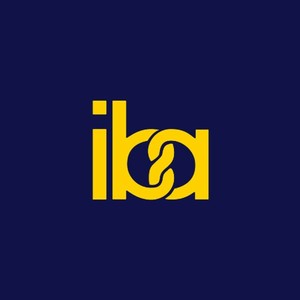 IBA 2023
Join us for the world event in Munich from October 22 to 26, 2023.