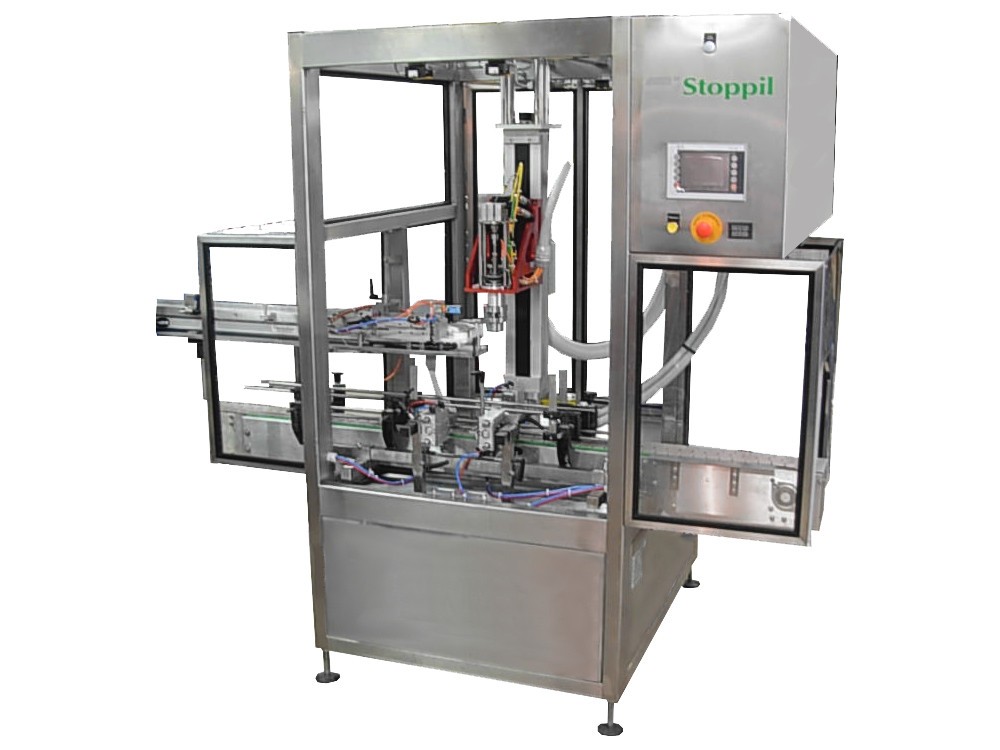 The EB3000 automatic single-head capper from Stoppil is suitable for all closing systems: stoppers, pumps, caps, ...
It is the logical extension of the STOPPIL automatic filling machines to equip your line.
CHARACTERISTICS
Structure in 304L stainless steel
10" or 15'' color touchscreen
Automatic drop off of caps
Automatic feed of caps by conveyor
Programming up to 100 recipes
Management of the tightening torque by brushless servo motor
FLEXIBILITY OF USE
For containers from 50 ml to 20 liters
For all types of caps
Memorizing the tightening torque
Checking the tightening torque
CADENCES
700 to 1200 caps / hour depending on the application
OPTIONS
Vibrating feeding bowl
ATEX version
...
EB 3000 Capping machine in pictures