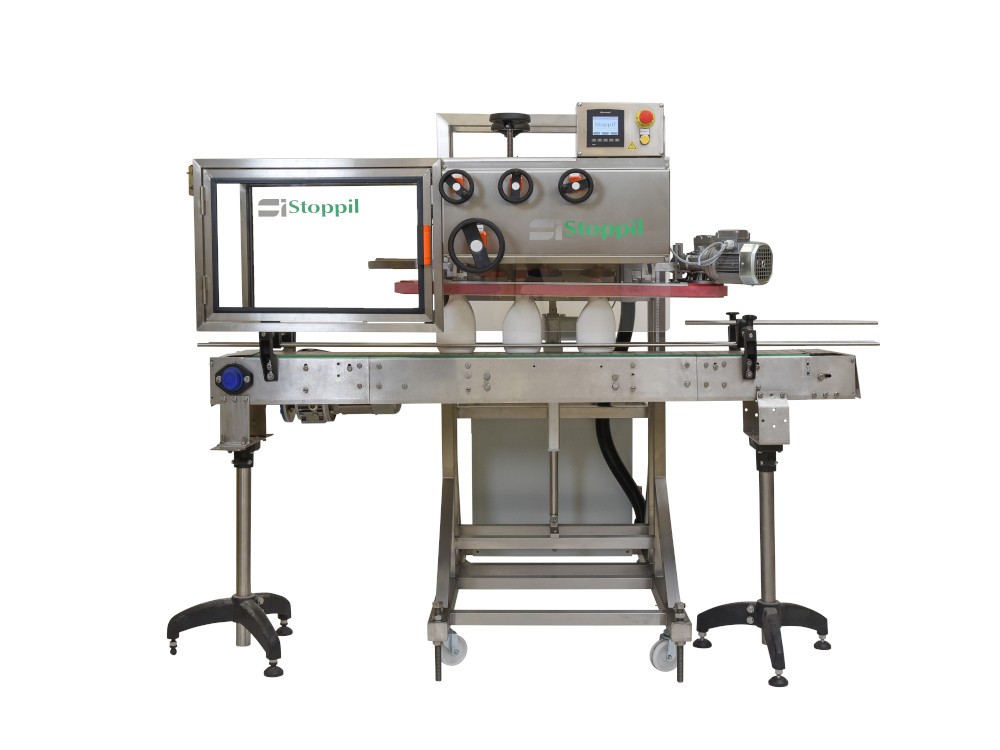 The Stoppil EB6000 multiformat automatic screwer is suitable for all closing systems : stoppers, pumps, triggers, caps, capsules, etc.
The machine is placed above the conveyor for great flexibility in positioning.
CHARACTERISTICS
Structure in 304L stainless steel and anodized aluminum
3.5 '' touchscreen
Manual removal of the caps by the operator
Unstable bottles holding belt
Programming up to 100 recipes
Tangential screwing by 3 sets of wheels for progressive screwing
FLEXIBILITY OF USE
For containers from 50 ml to 5 liters
For all types of caps
Quick format change without tools
CADENCES
OPTIONS
Pneumatic driver for clip-on plugs
...
EB 6000 Screwing machine in pictures
Documentation to download