Standard semi-automatic flowmeter filling machine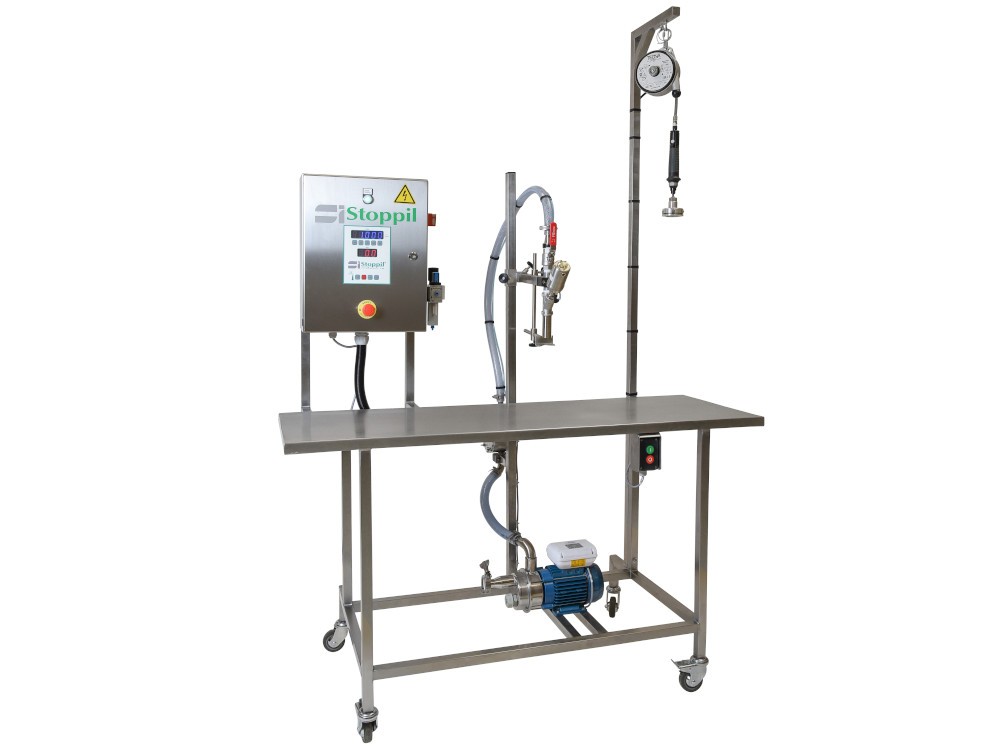 The Standard Stoppil semi-automatic filling machine is fully customizable.
In classic table version or low table on rollers, the machine is suitable for your containers.
CHARACTERISTICS
304L stainless steel structure
Machine equipped with a volumetric, electromagnetic or mass flowmeter depending on your product
Piloting carried out by electronic card
FLEXIBILITY OF USE
For filling containers from 50 ml to 30 l
Machine equipped with 1 to 2 filling heads
Quick format change without tools
APPLICATIONS
A machine suitable for all types of liquid and viscous products :
Food (sauces, syrups, oils...)
Chemicals (cleaning products, plant protection products...)
Cosmetics (shampoos, lotions, shower gels...)
Pharmaceuticals (syrups, food supplement)
OPTIONS
Finishing for corrosive or non-stainless steel products
ATEX version
PLC based controllers
Distance filling nozzle managed by an electric cylinder
Manual pneumatic screwer
Roller table
...
Standard semi-automatic flowmeter filling machine in pictures
Documentation to download
ZAC du Chêne Saint Fiacre
6 rue de la Découverte
77600 CHANTELOUP EN BRIE
FRANCE