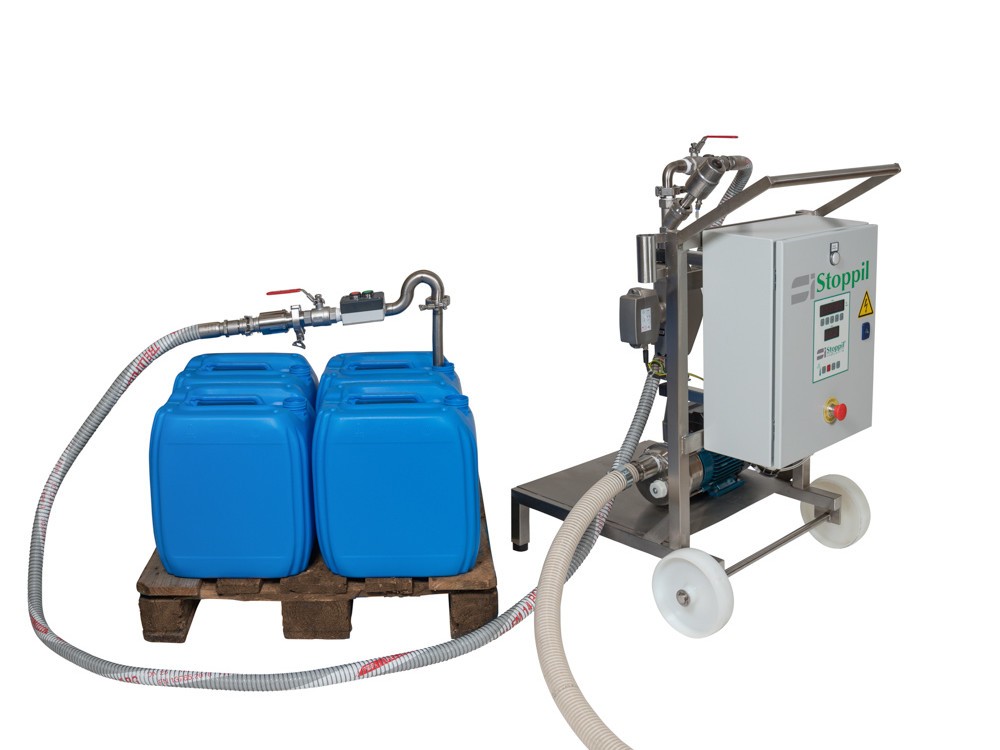 The Stoppil mobile kegging station meets your filling needs directly on the pallet.
CHARACTERISTICS
304 stainless steel structure
Machine equipped with a volumetric, electromagnetic or mass flowmeter depending on your product.
Piloting carried out by electronic card.
Pump adapted to your product
FLEXIBILITY OF USE
For filling drums from 5 to 1000 liters.
2 or 4 castors for easy movement
Filling directly on the pallet
APPLICATIONS
A machine suitable for all types of liquid and viscous products:
Food,
Chemicals,
Detergents.
OPTIONS
Version for corrosive products or those not compatible with stainless steel.
ATEX version
Filling trolley in pictures
Documentation to download
ZAC du Chêne Saint Fiacre
6 rue de la Découverte
77600 CHANTELOUP EN BRIE
FRANCE