Premium automatic linear filling machine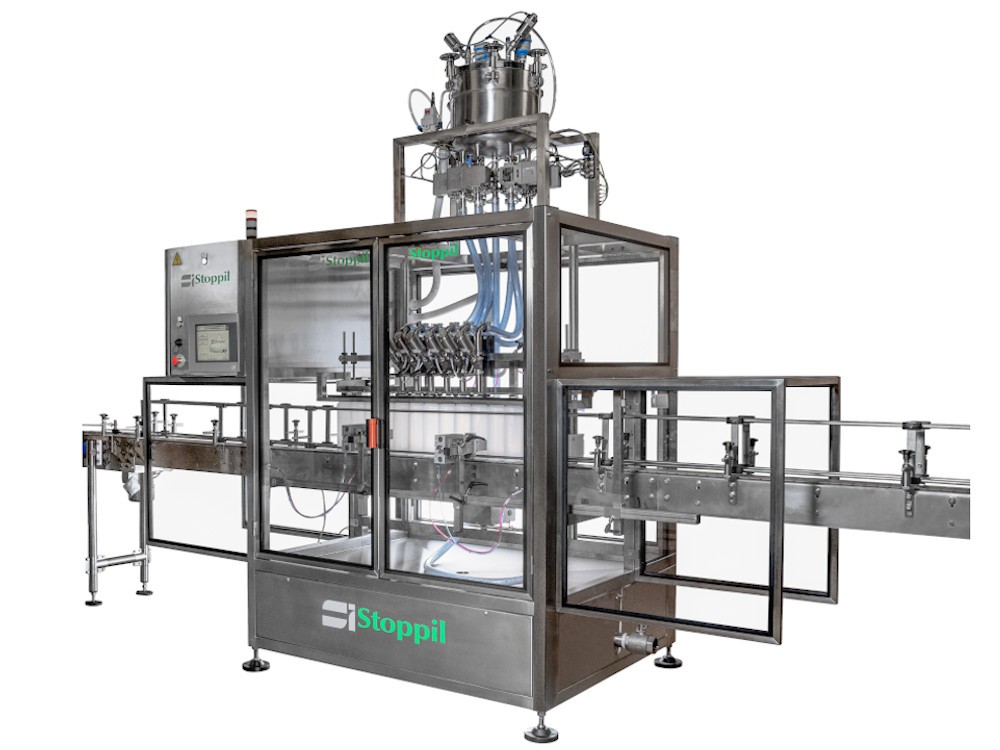 With the Premium Stoppil linear filler, we are entering the era of Industry 4.0 thanks to the remote maintenance offered natively on the machine.
It is the ideal packaging solution for your most demanding projects. Designed to last, you will be working with a tool that will accompany you for more than 20 years.
CHARACTERISTICS
Machine equipped with volumetric, electromagnetic or mass flowmeters
Electronic control is performed via a 10" color touchscreen
Remote maintenance
Management of 200 recipes via an ergonomic HMI
Management of statistics
Rate: up to 5000 bottles / hour
FLEXIBILITY OF USE
For filling containers from 50ml to 30l
Scalable machine from 2 to 10 filling nozzles
Quick format change without tools
Programming of cleaning recipes according to product recipes
APPLICATIONS
A machine adaptable to all types of products :
Food (sauces, syrups, oils...)
Chemicals (cleaning products, plant protection products...)
Cosmetics (shampoos, lotions, shower gels...)
Pharmaceuticals (syrups, food supplement...)
OPTIONS
Pharmaceutical / cosmetic finishing
Stainless steel compatible version for corrosive products
ATEX version
Inerting
Machine link to control scale
...
Premium automatic linear filling machine in pictures
Documentation to download
ZAC du Chêne Saint Fiacre
6 rue de la Découverte
77600 CHANTELOUP EN BRIE
FRANCE