filling-capping-Monoblock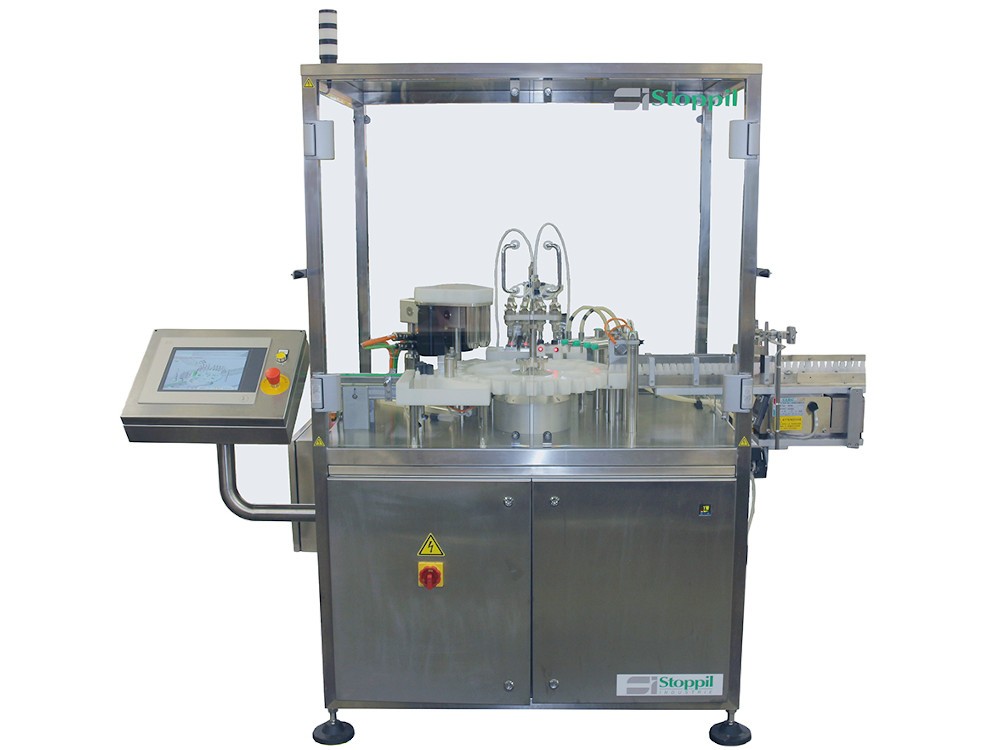 The STOPPIL filling and capping monobloc is a space saving solution for your filling and screwing needs at low speed.
It is particularly suitable for pharmaceuticals, cosmetics and E-liquids.
CHARACTERISTICS
Structure in stainless steel 304.
Peristaltic pump dosage.
15'' color touch screen.
Programming up to 200 recipes.
Tightening torque managed by brushless motor.
FLEXIBILITY OF USE
For containers from 5 ml to 1000 ml.
From 2 to 4 filling heads.
Until 2 screw heads.
Very easy to clean.
CADENCES
Up to 6,000 vials / hour.
OPTIONS
Stainless steel compatible version for corrosive products
Check balance.
...
filling-capping-Monoblock in pictures
Documentation to download